The online publishing industry is constantly evolving. That can make it difficult to keep up with changing market conditions, industry trends, and new technology — in addition to running your day-to-day business.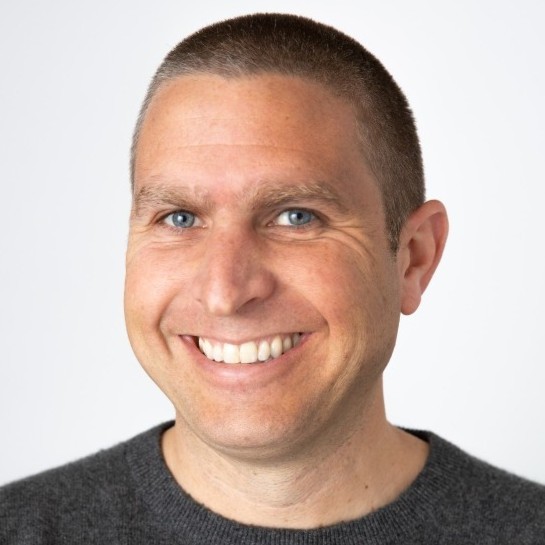 Sovrn President Chris George is uniquely attuned to the challenges and opportunities facing publishers today, having spent more than two decades in leadership roles with innovative digital media brands like IGN Entertainment, PopSugar, and Vox Media. To tap into that valuable experience, we recently sat down with Chris and asked for his thoughts on the industry's top challenges, ideas to future-proof your business, and more.
Following is a quick recap of the key takeaways from the conversation.
Q: What led you to join Sovrn, and where have you been focusing your energy during your first few months with the company?
A: My first exposure to Sovrn was actually as a customer. We liked the Sovrn Commerce platform at Vox Media because it was much more efficient and cost-effective than trying to build a solution from scratch. When it came time to make a career change, I spent a lot of time talking to Sovrn CEO Walter Knapp and getting to know the business. What really appealed to me was the opportunity to help publishers make more money — and save more money.
These first few months with Sovrn have been incredibly gratifying. I'm spending a lot of time digging into our solutions and thinking about how to ensure that everything about them resonates with our customers. Publishers are spending a lot of money trying to build their own solutions, and I'm excited to work on delivering products that can help them avoid that expense and be more efficient. Ultimately, publishers are most successful when they can invest resources in their own product — quality editorial content — which means they need to run lean in areas like product development and G&A.
Q: What learnings from your prior experience with Vox Media and Group Nine Media have been most valuable in your new role with Sovrn?
A: Having been on the publisher side for so long, I have a deep understanding of our customer base and what they need from their tech stack. I can see what's needed to "connect the dots" between different aspects of the business, like commerce and advertising. Having that insider perspective is incredibly valuable for discovering new use cases for Sovrn products, even beyond what's initially envisioned, so that we can better serve our customers.
Q: From your perspective, what are the top three challenges publishers face today?
A: I think about publisher challenges in three main buckets: revenue, profitability, and audience growth. Unfortunately, publishers are facing headwinds across all three.
First, we've seen that publishers who have diversified revenue streams are much better positioned to weather advertising downturns and deliver real value to their audience through new offerings. That said, diversifying revenue beyond advertising requires upfront investment and is typically a slow build. In a time where capital markets are pulling back from digital media, publishers find themselves needing to preserve EBITDA which means they have limited budget to invest in growing their teams to tackle areas such as subscription, CTV, or commerce. In many cases, publishers are needing to build back their editorial and ad sales organizations after rounds of layoffs which presents a difficult tradeoff decision on investing in non-advertising revenue streams.
The second challenge, profitability, really boils down to improving efficiency in order to decrease costs and maximize gross margin. We've seen a lot of layoffs in the industry lately, and unfortunately publishers often look to their newsroom first when they need to make budget cuts which deteriorates their product. The most successful companies I've seen are operating with a very lean corporate team and prioritizing investments in editorial instead — which is a great way to improve efficiency without sacrificing your most valuable asset.
And finally, with regards to audience growth, publishers are already seeing less referral traffic from sources like Facebook and Google over the last few years. The big concern now is that Google is planning to integrate its new AI solution, Bard, into search result pages giving users less incentive to click on individual search links. Publishers should expect to see their search referrals decline materially which means they need to really focus on preserving and growing their loyal audience base.
Q: Speaking of AI, this has been one of the hottest topics in the industry lately. How should publishers be thinking about the new developments in AI?
A: AI is interesting because it presents both an opportunity and a threat to publishers.
On the opportunity side, AI really plays into the need for improved efficiency. At a minimum, it can be used to help editorial teams improve their workflow and generate new ideas. In some cases, AI-generated content may be useful, especially for formulaic uses like financial report recaps and summaries of existing materials. Of course human experience is still essential for original content like product reviews, but even in those cases AI can be applied to make the content better — by coming up with a new angle or generating headline ideas.
In terms of AI-related threats, we've already talked about the very real possibility of reduced referral traffic. In order to combat that threat, publishers need to take the time to identify and understand their most loyal audiences. These audiences are important because they have an outsized impact on pageviews and ad impressions, are more likely to click on commerce links, more likely to share an article, subscribe to a newsletter, etc. Focusing editorial and product efforts around this core customer can help to limit the impact of reduced search traffic.
Q: What should publishers be doing right now to future-proof their business?
A: The best digital media CEOs right now are focused on operating a lean, efficient business that protects their investment in editorial, ensuring their first-party data strategy is differentiated and adopted by the market, and putting operational rigor behind their revenue diversification efforts.
Q: What steps is Sovrn taking to help publishers survive the current industry headwinds—and ultimately thrive?
A: Sovrn's suite of products are designed to help publishers make more money and spend less of it. Publishers can save hundreds of thousands of dollars by adopting our tools instead of building internal teams. For example, it would cost $80k – $100k per month to build the same capabilities we've built with our Commerce software and we offer it to publishers at a fraction of that cost.
We are also looking for ways to drive down operating costs for publishers that adopt more than one of our products because we believe the value is exponential. For example, publishers using Ad Management and Exchange products bundled together will simply pay a usage-based fee, which immediately increases their revenue with a zero-take rate. Plus, a direct zero take-rate path between publisher and demand ensures a more competitive auction by requiring other bidders, including Google's AdX, to increase their prices in order to remain competitive.
The beauty of the Sovrn platform is not only does it allow publishers to do more with less, they can also leverage data to capture greater revenue from their content and most engaged audiences.
Q: As you look ahead, what are you most excited about for the online media and publishing industry?
A: While the industry is facing headwinds in a number of areas, there are certainly bright spots. I think one of the brightest is the first-party data that publishers own, which is about to become even more important given Google's plan to deprecate third-party cookies by June of 2024 — just one year from now.
This is a bright spot because the data is largely untapped today, since the reliance has been on third-party cookies for targeting. Publishers creating high quality content for real audiences, and who have the data and insights to understand those audiences at scale, are in a really good position — or have the opportunity now to start utilizing that data and position themselves now for future benefit.
All of the trends point to a future shakeout for low-quality publishers, who will struggle to maintain viable businesses in a cookieless environment. The good news is that high-quality publishers have an opportunity to grow market share and continue strengthening their brands.
For more insights to help you grow your business on the open web, visit the Sovrn blog. You can also contact us at sales@sovrn.com for more information about our comprehensive suite of publisher solutions for commerce, advertising, and data.