Valentine's Day is so much more than flowers and chocolate – although those are great gifts! The 5th largest spending day event of the year, Valentine's Day is a great chance to help your readers think out of the box by offering deals on everything from jewelry and clothing to a night out.
Listed below are special Holiday merchant rates, coupons, and offers that will help you earn more through Commerce. Copy the links below and affiliate them before you share with your readers. TIP: If a coupon is listed with the offer below make sure you include that information as well.
Here are our featured merchant categories:
---
Fashion & Apparel
Alo Moves
alomoves.com
Give love — to yourself and others with the gift of Alo Moves. This sale is so good, we're giving you an extra chance to get in on it. Unlock your best year yet with an annual membership for only $99.50 ($200 value) — that's less than $9 a month. Start now with two weeks FREE.
Net-A-Porter
net-a-porter.com
From the heart Chosen with love, NET-A-PORTER's unrivaled edit of fashion, beauty and home gifts promises to delight this Valentine's Day | Shop can't-go-wrong gifts
Gilt City
giltcity.com
Rose Farmer: Up to 53% Off Roses at Gilt City
---
Jewelry
Bradford Exchange
bradfordexchange.com
Cupid is coming, and The Bradford Exchange is the ideal destination for unique Valentine's Day gifts you won't find anywhere else. So, each year around February 14, we are excited to help you find unforgettable gifts for him or her, complements of our easy-to-use Valentine's Day Gift Guide.
Eve's Addiction
evesaddiction.com
Take 40% on $100+ Orders + Free Shipping
Eve's Addiction
evesaddiction.com
Take 40% on $100+ Orders + Free Shipping
Super Jeweler
superjeweler.com
Exclusive deal on these Nearly 1/2 Carat Diamond Stud Earrings in 14K White Gold OR 14K Yellow Gold. Save 86% off the list price and get FREE shipping, and a lifetime guarantee.
---
Miscellaneous
Total Wine
totalwine.com
Shop & Save on Select Sparkling Wines at Total Wine just in Time for Valentine's Day!
From You Flowers
fromyouflowers.com
Save 20% off Sitewide for Valentine's Day!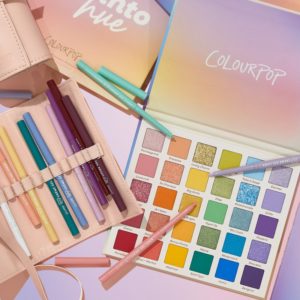 ColourPop
colourpop.com
30% Off Site Wide at ColourPop!
Diamond CBD
diamondcbd.com
Chill with your loved one on Valentine's day! Treat yourselves with our new red berry RAW gummies infused with top quality active CBD – use CODE: LVE50 for 50% OFF at checkout.
Shutterfly
shutterfly.com
Save up to 50% off sitewide at Shutterfly, plus take an extra 5% off your order with CODE: EXTRA5! Offer cannot be combined with other code-based percent-off or dollar-off offers. Valid for a limited time only.
---
New to Sovrn?
Not a Sovrn Commerce user? Sign up and start earning today. If you already have an account but you don't know what comes next, we've got you covered. Complete Your Setup
This newsletter may contain affiliate links. Sovrn Commerce, or our Publishers, might be compensated when you click through links in this newsletter. In some instances, merchants will compensate Sovrn Commerce for the inclusion of their products or brands.